The living that which breathes.
Performances
Premiere 18th October 2011, Turku.
Place
Old factory, Manilla, Turku.
Critics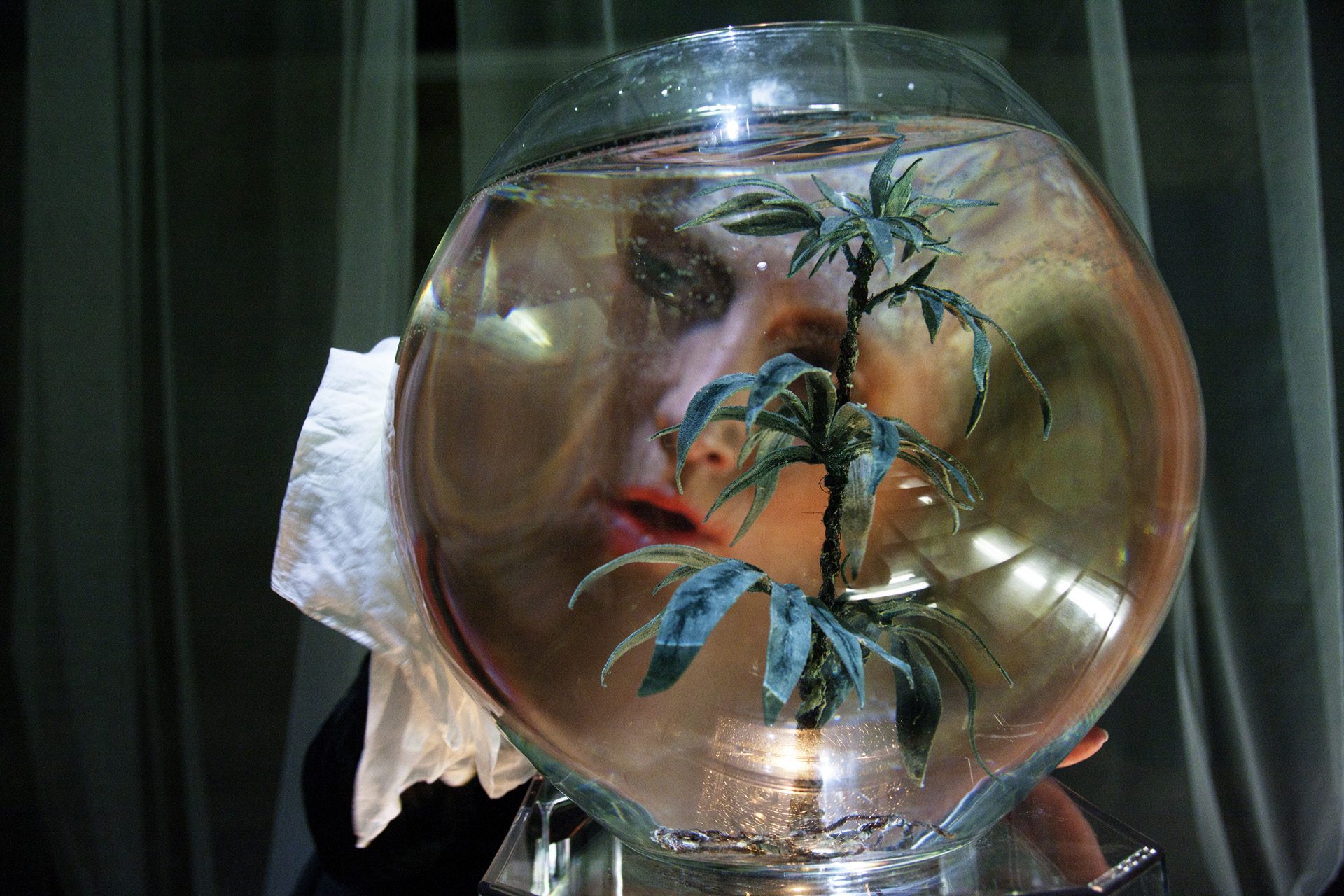 A raven, a donkey, and a dog wander in time and in the joint history of animals and humans. ANIMALIS is a fascinating web of reality-based narratives from Europe and the New World during the period 1546-1735 – from the world before Charles Darwin and the emergence of evolutionary theory. The characters of the play are an Armenian silk weaver, a queen and her raven, and François Rabelais, who celebrate the feast of all things created; Katarina who has flown from Lapland, peasants who struggle in the stranglehold of the plague, Maria Merian, a pioneer within entomology and ecological thinking, the rationalist philosopher Descartes' servant girl Helena Jans, the slave Alzira, who lives on the margins of the rainforest…
ANIMALIS is a series of close-ups and landscapes from a world which is marked by insecurity, the breakthrough of knowledge, new kinds of knowledge, and the search for a new way of thinking. The world and the human being are at the centre of the transformation; metamorphosis also constitutes one of the secret phenomena of nature, which kept scholars around the world busy at the time of the beginning of a new age.
Is the anthropocentrist mode of thinking about to be dismantled? In what ways have our relationships with the animals changed through history? What position do the myths, the sagas, and the religions occupy in the field of knowledge? Is it possible to study the natural scientist's knowledge and the knowledge of the native population in parallel? Do animals suffer? What does the animal's gaze tell us? What would the animals' narrative of us humans look like? Where does the history of humanity begin; what traces have been planted into us out of the depth of time?
Performers
Tarja Heinula
Raimo Karppinen
Sofia Törnqvist
Tuula Väänänen
Kari Mäkiranta (music)
Liisu Mikkonen (singing, music)
Sakari Kivinen (cello)
Production group
Seppo Parkkinen, scriptwriter | Juha Malmivaara, director | Kari Mäkiranta, music | Pirjo Liiri-Majava & Kalle Ropponen, scenography and light design | Robert Seger, photography | Jorma Pitkonen, graphic design | Minna Pilvinen, make up design |