Berg Heil! – Nietzschean Wandersongs, 2013
A play about the power of words and the struggle of the wills
Performances
Premiere 19.9.2013
Duration
3 h 15 min
Place
LOGI 3, LOGOMO. Köydenpunojankatu 14, Turku
Critics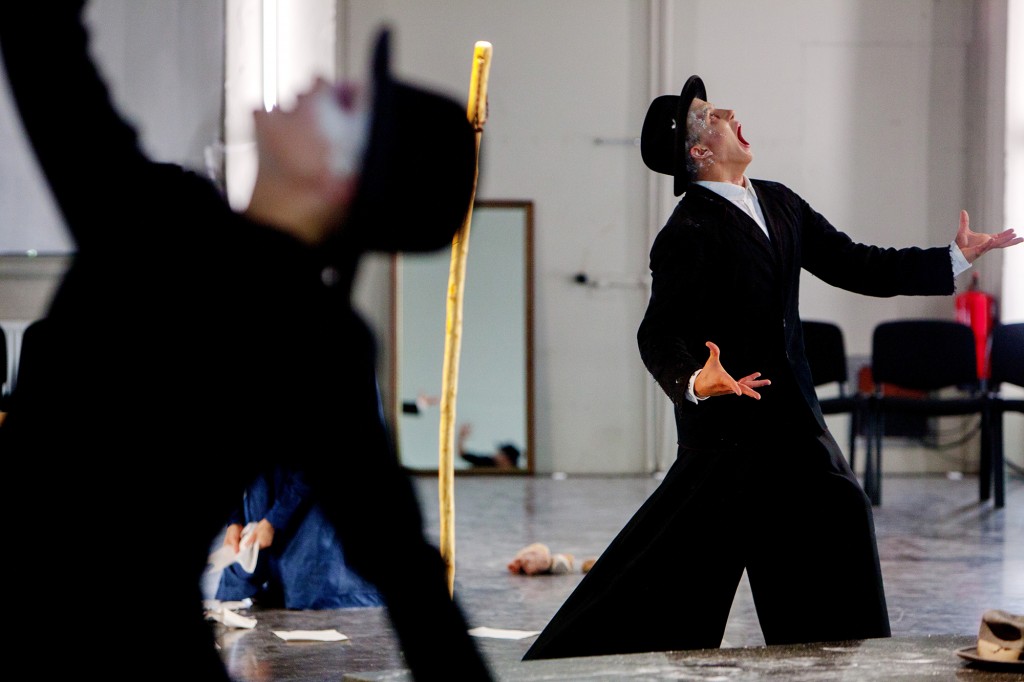 Berg Heil! – Nietzschean Wandersongs is a documentary work for the stage. It relates the story of a brother and sister, of two very different people, of their communion, separation, dependence, contradictory emotions, of wills struggling, of betrayal.
The play enacts a perspective on the discussion of racism, nationalism, and contemporary extremism. The play is set in Europe and a colonised South American country.
Att the end of the 1880s, Elisabeth Nietzsche leaves for Paraguay, South America, to establish a colony based on an anti-Semitic ideology. In the same year, her brother, the philosopher Friedrich Nietzsche is living as a refugee in Turin, Italy, and manages to complete three works within the course of a year. In the winter of 1889, Friedrich becomes terminally ill. At the same time, at a moment when the colonial project is already in big trouble, Elisabeth's husband dies. Elisabeth decides to return to Europe to care for her sick brother and administer his literary estate…
The perspective on history is physical; it approaches history through the different senses. The starting point is Friedrich Nietzsche's ideas of corporeality and the senses, and of the individual, whom he places in a contradictory position to nationalist and Christian ideals.
Berg Heil! is the expression that the mountaineers in the Alps use to greet each other. Wanderings and mountain-climbing are actual phenomena which are linked to the characters, but they are also a metaphor: When we think we are mountain-climbers.
Performers
Minna Kangas, Raimo Karppinen, Sofia Törnqvist, Kristina Vahvaselkä, Maria Leivonen and Veera Alaverronen; dancers Panu Varstala and Arttu Wäänänen; and the musicians Kari Mäkiranta, Marko Valtonen and Kimmo Gröhn.
Production group
Direction: Juha Malmivaara
Composing: Kari Mäkiranta
Choreography: Panu Varstala
Visual planning: Pirjo Liiri-Majava
Lighting design: Mari Agge
Graphic design: Jorma Pitkonen
Photography: Robert Seger
Sculpter design: Minna-Maija Lappalainen
Information: Annamari Konttinen
Marketing: Emmi Kantonen
Producer: Marika Leinonen-Vainio