Passion – Love according to G.H, 2015
YESTERDAY I LOST THE TEXTURE OF MY SELF FOR HOURS.
Performances
Premiere 1st of May, 2015
Place
Manilla, Turku.
Critics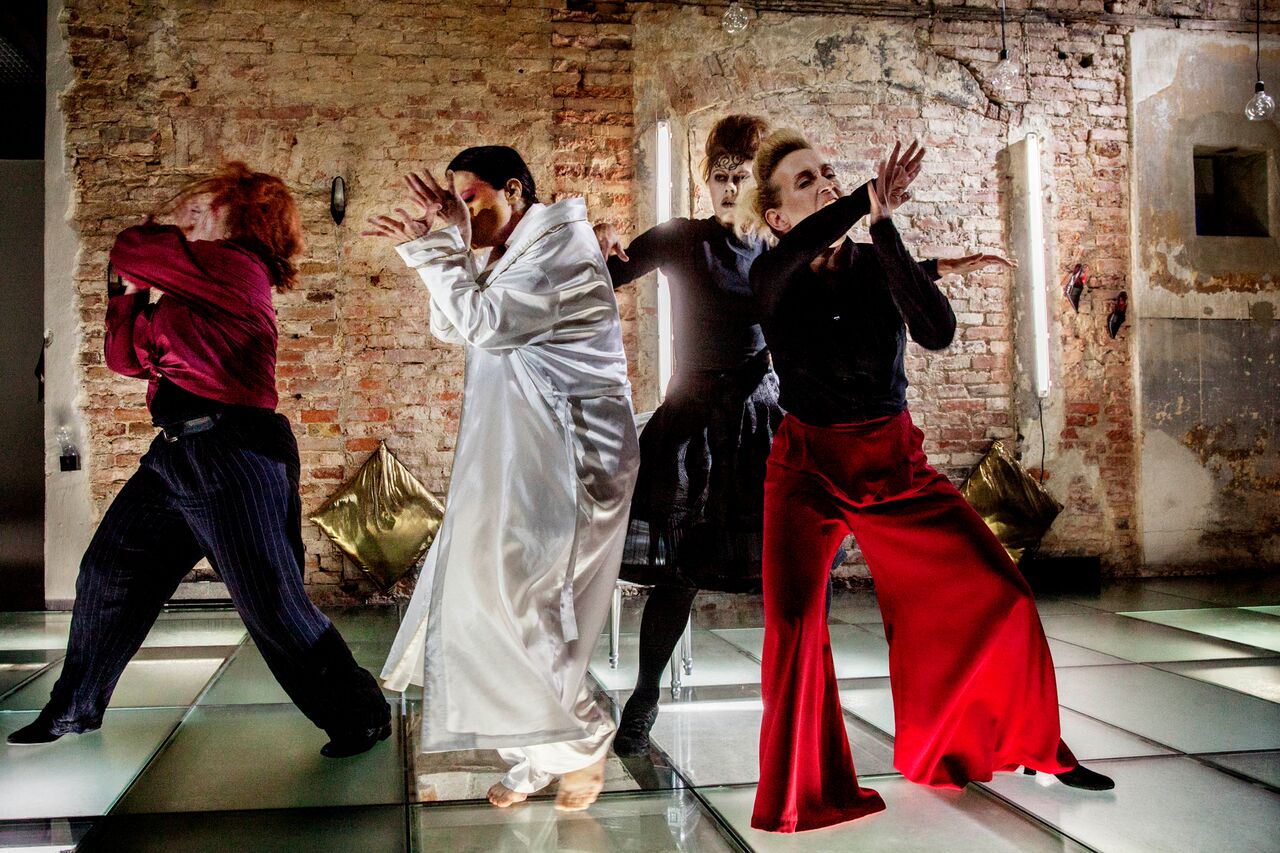 A MAGICAL AND MYSTICAL JOURNEY. SENTIENCE OF BEING. THE ORIGIN OF CULTURE AND LIFE. ENTROPIC STRUCTURES.
G.H. is a white, middle-class sculptor from Rio de Janeiro. Her affair with her lover has recently come to an end. Her maid has also given notice. G.H. decides to start cleaning her house. She begins her task in her former maid's room, a black woman named Janair. Expecting a shambles, she instead finds a rigorously well-kept, almost empty room, until she finds a cockroach scuttling in the wardrobe…
G.H. realizes her maid has been living in her house "like an indifferent enemy". She becomes aware of Janair's outsider gaze. G.H. tries to kill the cockroach…
WHAT FORM SHOULD I GIVE TO WHAT HAPPENED TO ME? THE PASSION AND ANGUISH OF LOVE FRIGHTEN ME.
Inner and outer structures disintegrate in this piece by Clarice Lispector. G.H. journeys in her mind to the magical and mystical origins of culture and life itself and collects valuable information about our existence, the mystery of being and the human condition on the way.
Performances: Manillan Vanha viinatehdas (1st of April – 10th of May, 2015)
Performers
Heidi Kiviharju, Sofia Törnqvist, Kristina Vahvaselkä, Maria Nurmela (dance), Kari Mäkiranta (music), työryhmä
Production group
Clarice Lispector, original story | Tarja Härkönen, translation | Seppo Parkkinen, dramaturge | Juha Malmivaara, direction | Maria Nurmela, coreography | Kari Mäkiranta, music | Pirjo Liiri-Majava, scenography | Kalle Ropponen, light design | Minna Pilvinen, make up-design |