THE HOUR OF THE STAR, 2011
The flappings from a Brasilian girl, which create a thinking storm on the other side of the globe.
Performances
Premiere 8th January, 2011, Turku.
Place
Old factory, Manilla, Turku.
Critics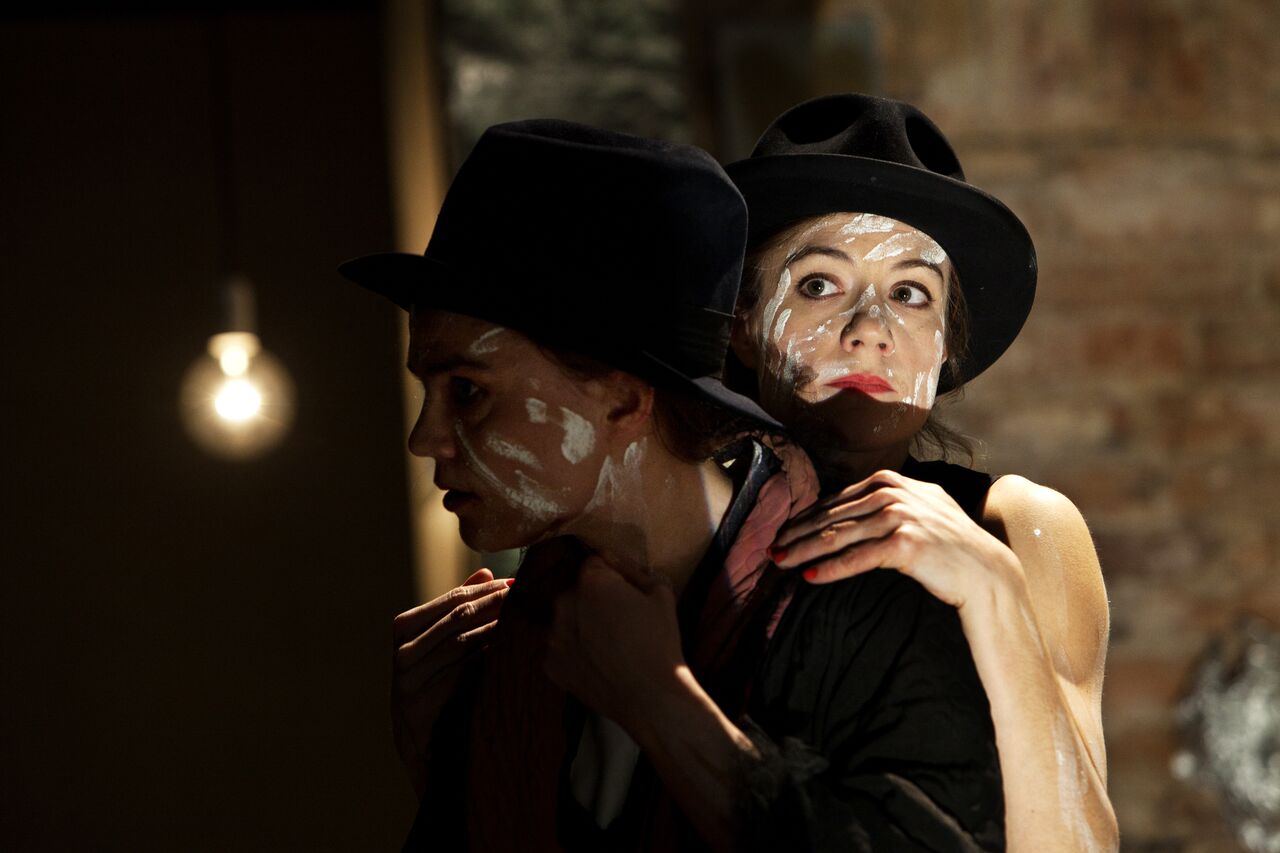 In The Hour of the Star two central characters are included: the narrator of the novel who is a male writer, and Macabea, a girl who lives in Rio de Janeiro. Macabea is like any girl living in a big city; she ekes out a living from one day to another, she meets her first love, has dreams about the future, and would like to act in a film… until one day she visits a seer, who envisions a splendid future ahead of her. Clarice Lispector asks what it is in Macabea's life that actually insists on being told? What we have forgotten? What is too familiar to us?
In The Hour of the Star, the history of a poor girl in today's world is created by means of the male narrator. It is an intense, poetic work which speaks about the human dignity of each and everyone's life.
The play's opening night took place in January 2011 and the play was taken up anew in repertoire in October in connection with the event "Vastakertomus-Motberättelse-Counterhistories 2011". The Hour of the Star has been received with acclaim both from the critics and the audience. In June, the play visited Hanko Theatre Festival as an invited Finnish-language play. The Hour of the Star visited Teater Universum ("The Universe Theatre") in Helsinki in September-October 2012.
Performers
Liisu Mikkonen
Cecile Orblin
Production group
Clarice Lispector, original story | Tarja Härkönen, translation | Seppo Parkkinen, dramaturge | Juha Malmivaara, director | Kari Mäkiranta, music | Pirjo Liiri-Majava & Kalle Ropponen, scenography and light design | Minna Pilvinen, make up design | Veera Alaverronen, assistant producer | Robert Seger, photography | Jorma Pitkonen, graphic design |